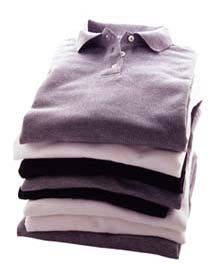 DEXTEROUS EXPORT LINE can supply any type of garment as per buyers requirements. Type100% Cotton / Polyester Cotton 100% Polyester Satin / Polyester Jacquard House Hold / Kitchen Garments Embroided Ladies Aprons, Doctors Apron, Morning Gowns in any design or model Sizes ,As per buyers equirements. Buyers can give their on designs...

T-Shirts
120 Grms Promotional T-Shirts In White & Black.
180 Grms Super Heavy T-Shirts In White & Black and Colours.
Grandad Style T-Shirts . Pique Polo Shirts.
Round Neck Skinny Fit T-Shirts.
V-Neck Skinny Fit T-Shirts Blouses Flannel Check Shirts Flannel Padded Jackets Canvas Jackets Towels Tea Towels 100% Cotton 18" x 30 Bath Robes Jogging Suits Shorts Westrern-Jeans & Paints.
|page2| |page3| |page4| |order information|| Track Suits |

KNITTED GARMENTS
T-Shirts, Polo Shirts, Sweat Shirts, Jogging Suits, Ladies Tops, Etc.
KNITTED FABRICS
Grey, Dyed, Yarn Dyed Strips, & Printed.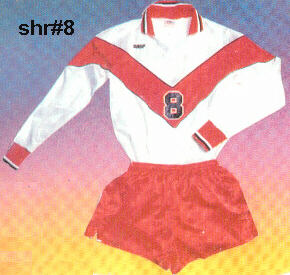 Soccer kits are available in retail and bulk. Importers can give their own designs.
|Page2|


|home| |Page2| |Page3| |Page4| |About us| |Soccer Page| |Leather Gloves| |Leather Belts| |Leather Jackets|

E-mail: dexter@paknet4.ptc.pk