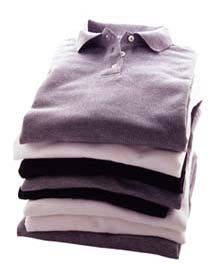 DEXTEROUS EXPORT LINE can supply any type of garment as per buyers requirements. Type100% Cotton / Polyester Cotton 100% Polyester Satin / Polyester Jacquard House Hold / Kitchen Garments Embroided Ladies Aprons, Doctors Apron, Morning Gowns in any design or model Sizes ,As per buyers equirements. Buyers can give their on designs...

T-Shirts
120 Grms Promotional T-Shirts In White & Black.
180 Grms Super Heavy T-Shirts In White & Black and Colours.
Grandad Style T-Shirts . Pique Polo Shirts.
Round Neck Skinny Fit T-Shirts.
V-Neck Skinny Fit T-Shirts Blouses Flannel Check Shirts Flannel Padded Jackets Canvas Jackets Towels Tea Towels 100% Cotton 18" x 30 Bath Robes Jogging Suits Shorts Westrern-Jeans & Paints.
|page2| |page3| |page4| |order information|| Track Suits |

KNITTED GARMENTS
T-Shirts, Polo Shirts, Sweat Shirts, Jogging Suits, Ladies Tops, Etc.
KNITTED FABRICS
Grey, Dyed, Yarn Dyed Strips, & Printed.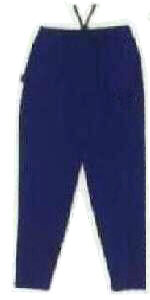 Soccer kits are available in retail and bulk. Importers can give their own designs.
The DEL line of activewear for women is made up of high quality garments with cutting edge design. All garments are made to support an active lifestyle. Comfort, durability, and style make these items a must for the independent women. This is a representation of the complete line available at department stores, sporting goods stores, and specialty stores nationwide. Have fun shopping!
---
|home| |Page2| |Page3| |Page4| |About us| |Soccer Page| |Leather Gloves| |Leather Belts| |Leather Jackets| | Track Suits |

E-mail: dexter@gjr.paknet.com.pk