DEL®Golf Gloves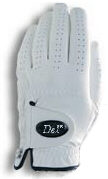 Custom logo golf gloves, Send us your company logo and we will use our custom imprinting process to create a golf glove personalized just for you!custom logo golf gloves, custom fitting, custom golf, custom clubs, golf promotion, promotional golf gloves, golf glove promotion, low price golf, logo glof gloves, corporate logoing, personalized golf , personalized golf gloves, del


DEL® Golf gloves are made out of very soft sheep skin or synthetic leather Amara ,Finest kid , Or Lycra Fabric combined with the finest quality Leather Creates a superior fit and performance...


Enhance fit and breathability.


Gloves of lamb leather and all weather leather, club head cover, bag , golf t-shirts and other golf accessories are also available...


Size: All sizes Youth & Adult, custom sizes are also available.


All items are subjected to a double-inspection system that ensures consistent fit and the highest quality...
Golfers seeking a secure comfortable feel appreciate the Del's high quality Premium sheep skin ...

Meet the specific needs of everybody who enjoys the game ...
Perfect for avid golfers seeking fit in their hand. Available in all sizes ...S,M,L,XL ...Custom sizes are available for large hands XXL,XXXL
go

GO-77
"Comfortable, maintains shape, great gripping in wet conditions -- made of Amara synthetic leather
Great grip in warm conditions.
absorbs perspiration well.
Do well in rainy conditions...
Nice style and design. Grips club nicely.
Seamless on palm felt club better.
No slippage of club in hand.
Excellent product ...
Right and left hand available in all sizes, S,M,L,XL ...custom sizes are available for large hands XXL,XXXL
low price golf logo glof gloves corporate logoing personalized golf gloves custom logo golf gloves custom fitting custom golf custom clubs golf promotion promotional golf gloves golf glove promotion personalized golf personalized golf

GO-113
leather
A high-tech tanning process allows DEL "golf gloves" to outperform and outlast other leather gloves by nearly 4 to 1. Shaved to 0.40mm - 0.45mm for added feel and control. Sheep leather qualities and the thinness allow for low perspiration levels.Right and left hand available in all sizes S,M,L,XL ...custom sizes are available for large hands XXL,XXXL
custom logo golf gloves custom fitting custom golf custom clubs golf promotion promotional golf gloves golf glove promotion low price golf logo glof gloves corporate logoing personalized golf gloves personalized golf
custom golf custom clubs golf glove promotion low price golf logo glof gloves corporate logoing personalized golf custom logo golf gloves custom fitting, golf promotion promotional golf gloves gloves del personalized golf

GO-112
personalized golf gloves
Premium Sheep leather qualities and the thinness allow low perspiration levels.With Velcro clouserRight and left hand available in all sizes S,M,L,XL ...custom sizes are available for large hands XXL,XXXL
del custom logo golf gloves custom fitting custom golf custom clubs golf promotion promotional golf gloves low price golf logo glof gloves corporate logoing personalized golf gloves del
personalized golf custom logo golf gloves custom fitting custom golf custom clubs golf promotion promotional golf gloves golf glove promotion low price golf logo glof gloves corporate logoing del golf glove promotion personalized golf

GO-12
---
| Custom logo || Home || Private labeling |
| Cross Country Gloves ||Winter & Ski Gloves ||Match Gloves ||Boxing Gloves || Goal Keeper Gloves || Batting Gloves || Riding Gloves || Summer Gloves || Police Gloves || Cycling Gloves ||Working Gloves || Motor Bike & Car Driving Gloves || Weight Lifting Gloves |

E-mail: dexter@gjr.paknet.com.pk | Online orderform |
golf glove promotion personalized golf custom clubs Custom logo golf gloves custom golf custom clubs golf promotion promotional golf gloves golf glove promotion low price golf logo glof gloves with corporate logoing personalized golf personalized golf gloves custom fitting personalized golf
allenent1@excite.com