Welcome to our On-line site featuring unmatched Quality Products.
Navigate the catalog...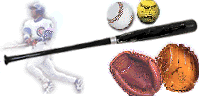 Soccer Balls
Leather Gloves
Readymade Garments
Baseball Accessories

We guarantee high quality, prompt delivery and best competitive price .Buyer's designs are cordially welcomed.
Please email your comments to

E-mail : dexter@gjr.paknet.com.pk or you can use our | Online orderform | |Retailers|
Phone: 92-432-260531 Fax: 92-432-267461 Postal address : Dexterous Export line
40/10 Razia Sultana Road Sialkot Cantt. Pakistan



|Contact us | Coming events | Online store | Retailers | Main index |
















This site is optimized for Netscape 3.0 & Internet Explorer 3.0 & above, with 800 X 600 video resolution.
WEB designed by Computer Section DEL® Hosted By ProHosting! copyright © Dexterous Export Line,1997-2000
POKEMAN, MP3, WEATHER, CHAT, POKEMON, BRITNEY SPEARS, GAMES, MAPS, MUSIC, JOKES, JOBS, LYRICS, HOROSCOPES, PICTURES, T ROOMS, CARS, LUNAR ECLIPSE, ALLPAPER, WAREZ, VIES, AMERICAN MUSIC AWARDS, COPE, LINGERIE, JENNIFER LOPEZ, OGS, TRAVEL, CKSTREET BOYS, GREETING CARDS, RCH ENGINES, AIRLINES, RESTLING, WWF, PAMELA ANDERSON, SCREENSAVERS, ICQ, DICTIONARY, FURNITURE, MARIAH CAREY, REAL ESTATE, DATA RECOVERY, PERSONALS, SCREEN SAVERS, SNES ROMS, ONLINE MOVIE REVIEW, WINZIP, SONG LYRICS, DRAGON BALL Z, BIKINI, FREE STUFFpokeman, mp3, weather, chat, pokemon, britney spears, games, maps, music, jokes, jobs, lyrics, horoscopes, pictures, t rooms, cars, lunar eclipse, allpaper, wares, vies, american music awards, cope, lingerie, jennifer lopez, ogs, travel, ckstreet boys, greeting cards, rch engines, airlines, restling, wwf, pamela anderson, screensavers, icq, dictionary, furntiure, mariah carey, real estate, data recovery, personals, screen savers, snes roms, online movie review, winzip, song lyrics, dragon ball z, bikini, free stuff